Outside In: Creating engagement through a museum website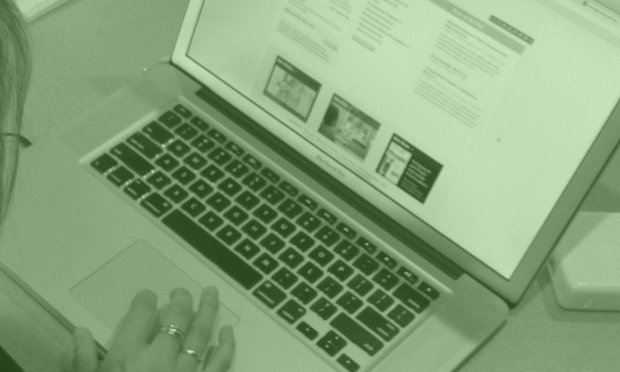 Audience engagement - how to create and sustain it - is a hot topic in the museum community (and in the marketing community as a whole). It's not enough to make people aware of your organization. You've got to work hard to compete for your audience's attention, and encourage them to interact with you.
Online, your website should be at the heart of your digital engagement strategy. Engagement will often start at your social media points of presence, but you have limited control over what you can do and how you can do it on Facebook, Twitter, Pinterest and the rest. On your website, you have a whole lot more control. You can be more creative and inventive in how you forge engagement, and you can deepen and strengthen it.
Engagement is a much deeper relationship, and deeper relationships are what generate support, both financially and in terms of your mission.
Here are some things to keep in mind as you plan the engagement strategy for your site.
Approach from the Outside-In
Many organizations like museums, especially those that create and manage their own websites, succumb to an "inside-out" approach to content. That is, their website structure and content strategy (if you want to call it a strategy) reflect an internal vision of the organization. At its worst, this leads to a website that resembles an org chart, but the problem is usually much more subtle. Among site visitors there can be a vague sense that they "don't get it", because the content, the message and the branding, while familiar to those on the "inside", isn't to those on the "outside". If people don't quite understand, or there's a whiff of exclusivity, you won't engage them.
Instead, think "outside-in". Do whatever you can to understand the audiences you have and those you want to attract, and then speak to them in ways that connect, address their questions and encourage them to interact. Make sure you establish baselines in terms of your site traffic analytics and monitor traffic to key pages to help assess the effectiveness of your engagement strategy.
Collaborate, don't curate
In addition to the tendency towards the "inside-out" bias, museums struggle against another traditional cultural force when it comes to their website content: the desire to curate. Now there's nothing wrong with curation and its a vital part of what makes museums special. But on the web, to create engagement, it's important to temper curation and instead focus on collaboration and conversation.
Create opportunities for site visitors to comment on your collection or events, and start a dialogue. Make sure your site is set up so that content can easily be shared. You may even be able to develop opportunities to crowdsource and create new content that wouldn't otherwise exist.
Encourage feedback, comments, embellishments and interaction. Always look for ways to make that easier on your site.
Be approachable
Part of the mission of museums is to expose people to new ideas and new ways of thinking. But be careful about getting too far out in front of your audience.
There are some museums out there placing splashy animations on their home pages to immediately hit site visitors with something completely unexpected.
When it comes to your website - especially if your goal is engagement - techniques like this are a little bit too abrupt. There are milder, more gradual ways to introduce people to creative, thought-provoking content. Create a bridge.
Move the flashy stuff to a special exhibitions section (and give people a way to comment on it).
Make it easy to use
Remember that people spend 99% of their time online on someone else's site. In terms of site navigation and structure, it's best to stick to familiar conventions. Innovative ideas are great, but not so much when it comes to helping people find their way around your site.
For many people, your website is the first place they'll come in contact with you. Don't make it a brochure. Like your physical space, make it an exciting place to visit in its own right, and you'll create connections.