Webinar: Mobile Content Strategy for Museums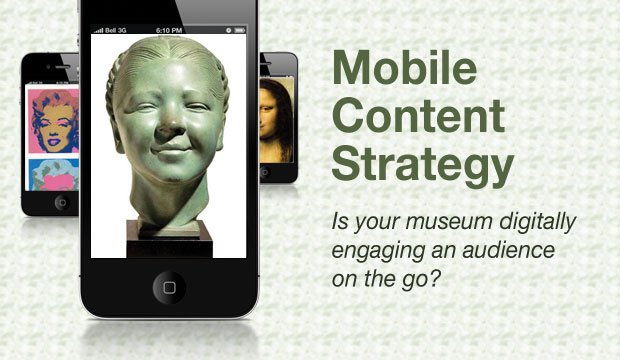 On average, 1 in 5 visits to any website now happens on a smartphone. 31% of Americans only or mostly use a mobile phone to access the Web. Museums need to optimize their online visitor experience to stay relevant and connected to an audience that's increasingly on the go.
Join us October 26th for a free webinar led by Principal Rob Landry - an overview of trends in mobile web content consumption and a look at how museums should adjust their mobile content strategy to effectively improve digital engagement with their audiences.
Title: Mobile Content Strategy
Date: Friday, October 26, 2012
Time: 12:00 PM - 1:00 PM EDT
Space is limited.
Reserve your Webinar seat now at:
https://www3.gotomeeting.com/register/711756414